Quick Summary: Celebrities are in the public eye day-in day-out. We always love to have a nosy at what shoes they are wearing, which designer brands they are clothed in and in a parenting world most of all we love to see what pushchairs they are pushing!
---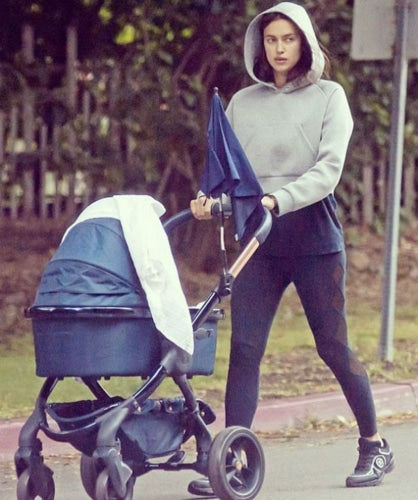 It used to be the case that every celebrity under the sun had a Bugaboo for their baby (well, it seemed that way anyway!). But gone are those days, as here at PX HQ we've spied lots of different pushchair choices this year.
2017 has already seen so many celebrities add to their broods that we couldn't possibly name them all but we have spotted some of our fave celebs and the rides that they are pushing!
Made in Chelsea's Binky Felstead with her Cybex Priam and Hollyoaks Jennifer Metcalfe posed on her social media account with her Baby Elegance Cupla Duo.
TOWIE's Amy Childs has been seen pushing gorgeous baby Polly around in the effortlessly stylish and super practical egg stroller but she also has her own range of prams which she can be seen with too, from Roma Prams.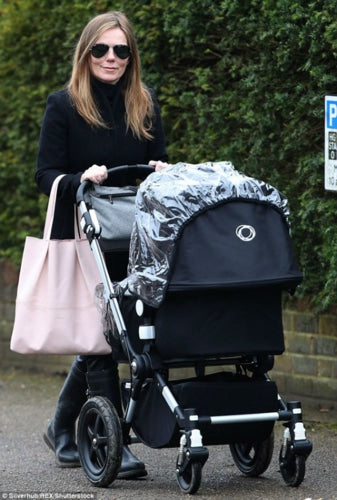 Amy's mate Billie Faiers also pushes new baby Arthur in the lovely egg stroller as well as her own brand of pushchairs from My Babiie.
Geri Horner gave birth earlier this year to the gorgeous baby Monty and she has proved herself to be a bit of a pramaholic having been spotted with the Silver Cross Surf Aston Martin, a Bugaboo Cameleon 3 and most recently a BabyZen YoYo+! Well done Geri, a girl after our own hearts!
But it seems that one brand has overtaken Bugaboo in the celebrity pram stakes as we've seen more celebrities than ever this year with the iCandy Peach!
Irina Shayk and Bradley Cooper have been spotted with the gorgeous iCandy Peach as well as Ronan and Storm Keating pushing baby Cooper around in one too. Hollyoaks Kieron Richardson also has an iCandy Peach Blossom in Butterscotch for his twins born earlier this year.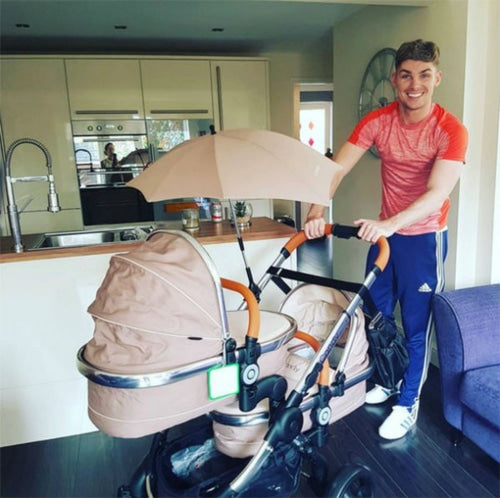 So if you want to be up there with celebs this year, it seems that an iCandy is the way forward!
Have you spotted a celeb with the same pushchair as you?