Quick Summary: Rose gold is a gold and copper alloy which was popular in Russia at the beginning of the nineteenth century. An 18 carat Rose Gold sample includes: 75% gold, 22.25% copper and 2.75% silver. Looking at this emerging trend, there are currently three Rose Gold pushchairs on the market.
---
Mamas & Papas Urbo2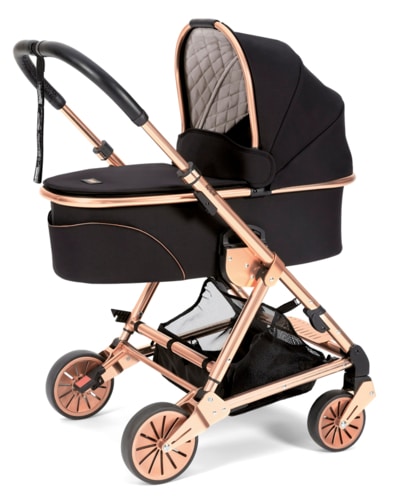 This special edition Urbo2 certainly is a head turner with its sleek Rose Gold chassis and bold black fabrics. Following on from the brilliant Urbo, this compact and agile pushchair is built to crawl the urban streets and make you stand out from the crowd.
It has proved so popular, that it has completely sold out and is no longer available! Should they release more? Let us know.
Mima Xari Rose Gold Chassis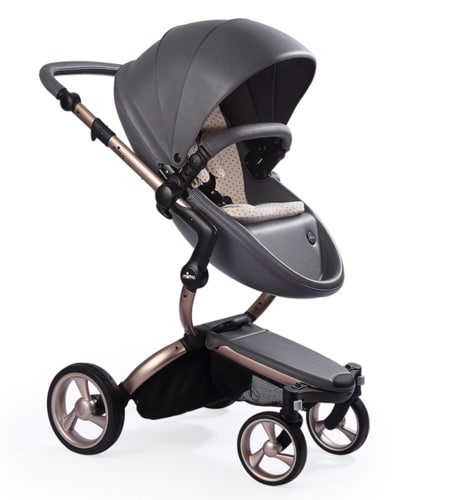 The Mima Xari Rose Gold edition is understated in its looks, but just as glamorous as the other two models in the Rose Gold range. With a contemporary feel, smooth ride and tidy fold, the Xari is not only a stunning-looking pushchair, it is also great to use.
Available with a choice of 7-seat pod colours and 10 starter pack colours, this mix-and-match stroller is a versatile choice in the rose gold range.
Silver Cross Balmoral Rose Gold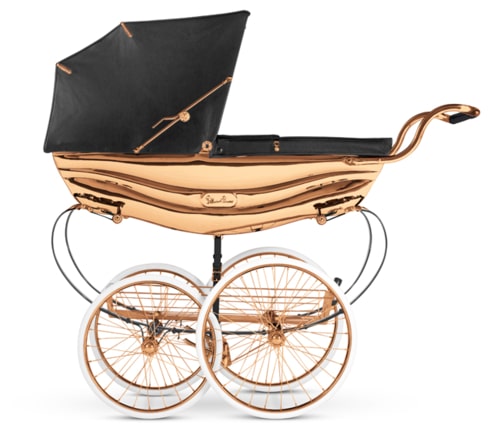 We recently covered the Rose Gold Balmoral in our Blow The Budget article and were knocked off of our feet by the eye-popping price tag of £40,000! Plated with 18-carat rose gold – painstakingly crafted by specialist craftsmen, the grandeur of this pushchair is seen throughout, from the chassis to the hood.
But what do you think of this Rose Gold revolution? Would you buy a Rose Gold pushchair? Let us know in the comments below.