Quick Summary: Out'n'About strollers have looked the same for a long time, we are excited to see a different look from Out'n'About and we think you will like it!
---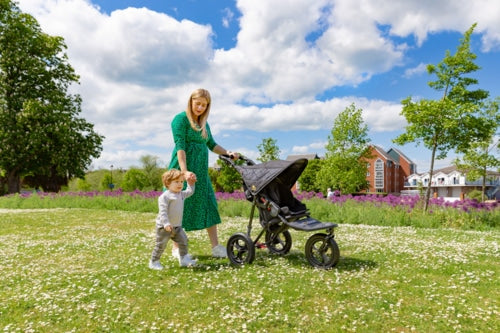 For as long as we can remember, the Out'n'About Nipper 360 has not had any updates apart from the odd colour. We are excited to see that they have launched a slightly different look and you can now opt for a quilted fabric finish. It may not be a big change BUT the quilted detail on the hood and footrest make a refreshing change to the 'flat' fabrics we have seen previously.
The Nipper 360 is a great choice for parents wishing to explore the countryside with their little one. It fares well on country paths, on the beach and through the park but for those of us who mix our county life with a more urban lifestyle, you will find that the Nipper 360 will also work well for you around the shops in town!