Quick Summary: The CYBEX by Jeremy Scott capsule collection will be available in selected stores worldwide from January 2016.
---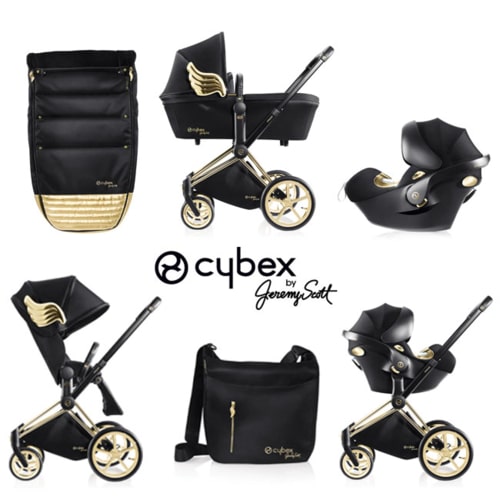 From the Carrycot, to the Aton Q car seat and the Lux Seat, every element of the popular Priam has been transformed by the American designer. Using his signature angel wings in glamorous gold, contrasted against the bold black frame, this certainly is a powerful look.
The CYBEX by Jeremy Scott capsule collection was launched exclusively in the fashion capital, Milan, Italy last week and was attended by fashion royalty including model Sita Abellan and CYBEX CEO Martin Pos.
Model and actress Sita Abellan with designer Jeremy Scott
"I am incredibly happy and proud of our second collaboration with Jeremy Scott," said Martin Pos.
"He is not afraid to go against the traditional fashion establishment rules – and in addition to making sure his creations are infused with fun and colour, he always makes sure they are accompanied by a positive message."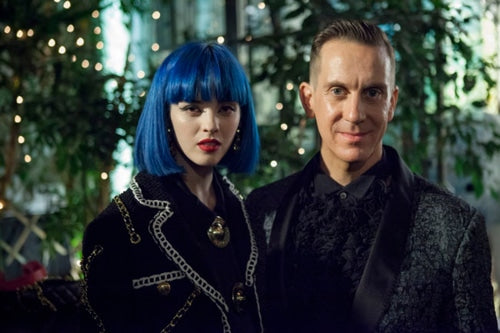 Jeremy Scott was equally as complimentary to Mr Pos, saying: "Martin Pos's enthusiasm and passion for creating the best, most stylish and coolest products for parents are, for sure, the reasons I chose to work with CYBEX again."
What do you think of this winged wonder? Will you be trying to get your hands on one? Let us know in the comments below.