Quick Summary: Here, we have rounded up some items to snow-proof your pushchair (and baby!) so take a look at these lot, from accessories, through to skis or even a new pushchair. You may soon be saying let it snow, let it snow, let is snow!
---
Cybex Priam
Buying a pushchair just for the snow might be a bit much, but one that converts to go on skis but can also be used all year round now would be good. That's where the Cybex Priam has got it covered! This stunning travel system can be transformed into its very own stylish snowmobile by replacing the front wheels with a ski attachment. They simply click in to place and off you go! Cybex really has thought of covering every terrain with the Priam and it's just one of the benefits to the striking, luxurious design, which comes with a choice of wheels for its all-terrain capabilities.
---
Polar Stroller Skis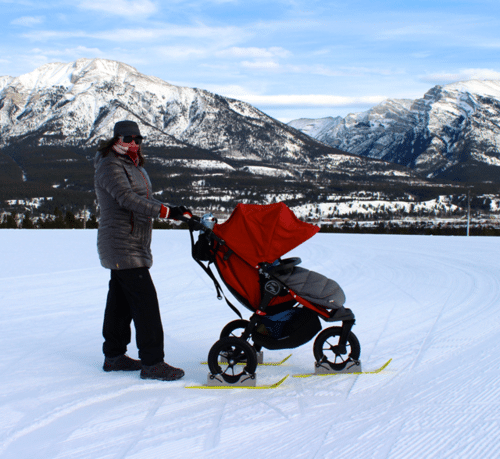 Want to keep using your stroller no matter the weather? Well, this clever design does exactly what it says on the tin – it is a set of skis for your pushchair. Each ski affixes to a wheel, essentially transporting your child on skis. Polar Stroller Skis fit wheels from 6" up to 16" in diameter, and 2" wide, and are available in sets of three or four wheels, depending on your pushchair. They may be fairly pricey, but they mean you and your little one can remain active whatever the weather.
---
A Ski Buggy

If you fancy making the most of the snow and having some fun, take a look at this from Ski Buggy. It transforms a jogging stroller into a ski trailer. The skier tows the ski buggy whilst little ones can sit and have some fun. Choose from the ready-assembled or build-your-own kit and show the snow that it won't be stopping you from getting out and about!
---
Mummy Mits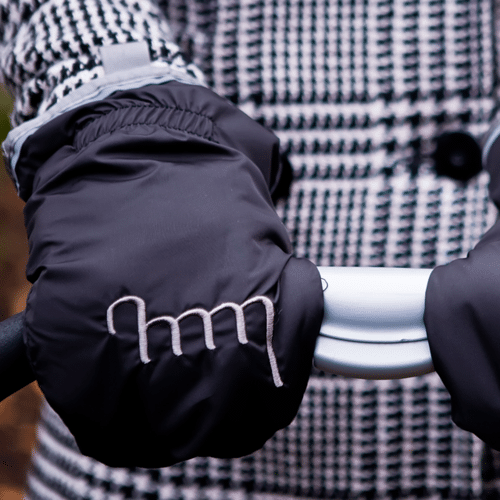 Ok, so if the snow isn't looking too severe near you and you're still able to get out then don't forget your hands! The constant demands of parenthood can mean having to whip your gloves off and put them back on again every few seconds. These weatherproof Mummy Mitts attach to your pushchair handlebar, keeping your hands cosy while you push and allowing you to slip them back easily after you've seen to your baby.
---
A Footmuff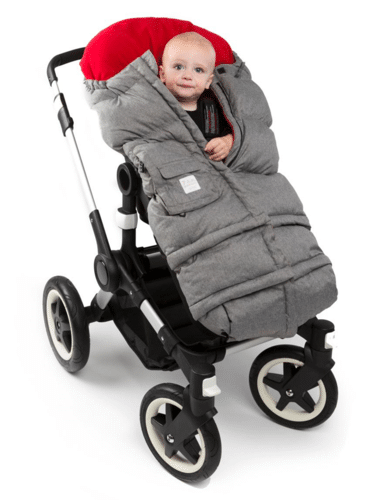 You want to keep baby warm when the cold weather is about. There are so many amazing footmuffs to choose from. Opt for one that is water-repellent and if temperatures are hitting sub-zero, look at one that offers thermal filling. We are a fan of this Blanket212 Evolution from 7AM Enfant, amongst others.
---
A Snowsuit
We can often dread the snow but actually, it can be a good excuse for us all to get outside, have some fun and maybe throw a few snowballs. If you have a toddler then a snowsuit is a great option for keeping them warm but able to move around easily. We like this Swedish design snowflake snowsuit from Kozikidz.
---
A Hat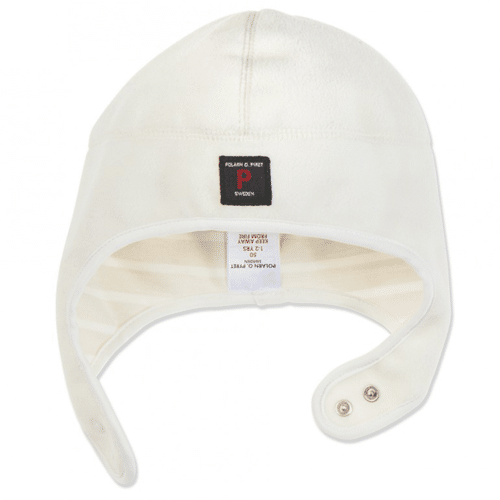 Without much hair to keep their little heads warm, it's important to equip your baby with a warm hat for when you take them out in the cold. This wind-resistant, water-repellent fleece hat from Polarn O.Pyret is just perfect as it will cover your baby's ears and isn't too bulky, either.
---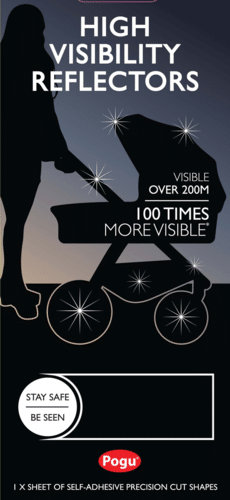 Finally - Keep your stroller in sight!
When the snow comes, visibility can be poor. Stay safe and be seen with Pogu self-adhesive, High Visibility Buggy Reflectors. Available in black or silver, they are discreet in daylight as the colours match your chassis but both colours reflect bright white and are 100 times more visible than non-reflective materials in low light conditions. It's an essential safety accessory for any stroller or pushchair and with no batteries to worry about!
So, here are just a few snow essentials but let us know what else you would recommend!