---
Red Kite Push Me Quatro
A great umbrella fold option which has the added advantage of being suitable from newborn with its multi-lie back seat positions, padded seat and adjustable leg rest for sleeping toddlers. The extendable sun visor is great to help protect baby from the sun's rays and it also comes complete with a rain cover just in case the heavens open! The large handy shopping basket under the seat is great for keeping beach bags and picnics in!
---
MyChild Nimbus
This bold and practical stroller can be folded in seconds using just one hand - keeping the other free to attend to your child. The easy-fold twist and pull handle is located at the back of the stroller, making it simple to manoeuvre it up and down when needed. The four-position backrest makes it suitable from birth and it comes in some lovely bright colours too.
---
ZeTa CiTi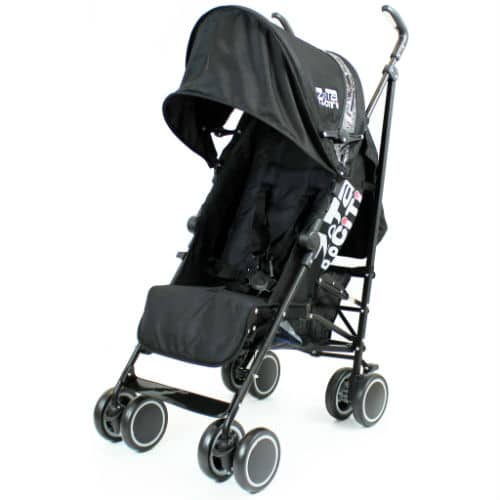 This ultra Lightweight Travel stroller is suitable from birth and offers parents a great value, lightweight, compact stroller to take on their holidays or summer trips out. This stroller features 5 recline positions, a 5-point harness and an adjustable calf rest. The lockable front swivel wheels offer excellent manoeuvrability and the shopping basket under the seat is fab for keeping all those holiday essentials safe.
---
Mothercare Jive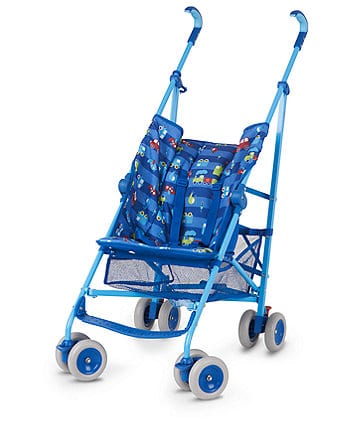 The Jive Stroller is a great value lightweight stroller in fun designs that your toddler will love. It folds compactly in an umbrella-style fold and is ideal for day trips and holidays. The multi-position seat is easy to adjust to suit your baby and lockable front swivel wheels provide easy manoeuvrability. The shopping basket offers storage space for all of baby's essentials and the moulded handles offer added comfort when pushing. You can also purchase a weather pack for the jive if you think you might need extra protection for baby whilst on your travels.
---
Kiddicare Loco Stroller
When you're off on your holidays, nipping on and off public transport or dashing to the nursery, you want a reliable, fuss-free set of wheels. The Loco is a great value stroller that features lockable front swivel wheels and a compact umbrella fold. For all-weather adventures with your Loco, you can also purchase the Accessory Pack. We love the Loco for holidays as it is fuss-free, reliable and you don't need to worry about it being bumped and scraped in the car boot or in the plane hold.
Are you planning on using a lightweight stroller for your holidays? Perhaps you've had an experience of your pushchair being damaged on a long journey? We'd love to hear your stories!