Quick Summary: Here's our pick of the top five strollers under £100.
---
Joie Brisk - £100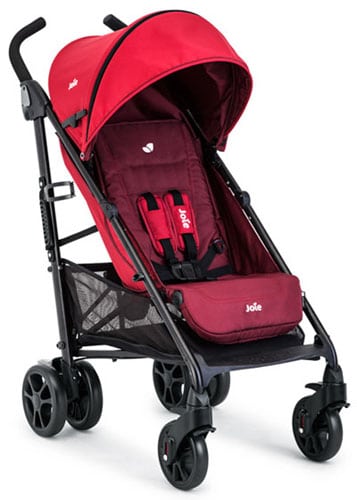 An easy up, easy down, umbrella fold stroller that doesn't compromise on comfort for baby. The Brisk is simple to use meaning it is great to travel with but is still sturdy enough to be used as an everyday stroller from birth all the way up to when those tiny feet no longer need a pushchair. Looking at the Brisk, it's hard to believe its price tag of £100. The quality features such as the one-hand fold, the 5 ­position reclining seat, large zip panel extending hood and front wheel suspension mean that the Brisk has the look and feel of a premium stroller.
---
Chicco Echo - £100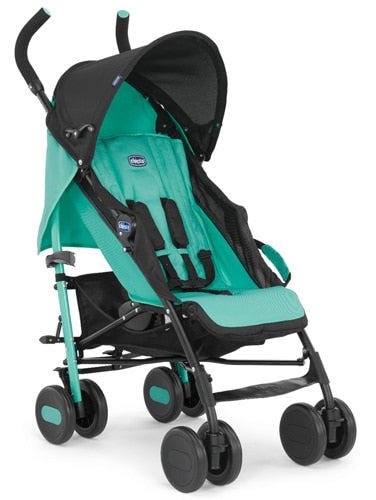 Modern, bright and fresh, the Echo is available in several fun colours. The gorgeous colouring is coordinated in the frame and wheels. The Echo is refreshingly simple. It is suitable from birth with its fully reclinable backrest – which is operated using just one hand. The brakes are simple and sturdy and the echo also comes with a raincover, large shopping basket and a detachable hood. The Chicco Echo feels robust to push and the roomy seat leaves plenty of room for growing toddlers.
---
Mamas and Papas Tour2 - £99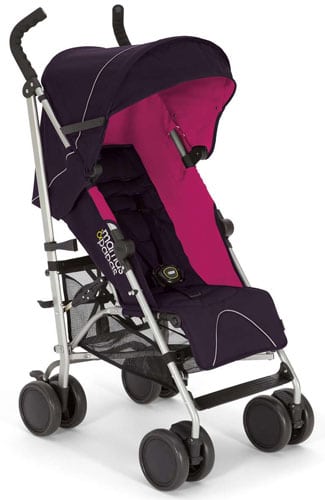 Petite and manoeuvrable, the Tour2 is ideal for parents who are travelling around and need to transport their stroller with them. It folds down to a neat parcel and comes complete with in built carry handle. The seat recline lies flat to accommodate a newborn or a sleeping toddler. Mamas and Papas have tried hard to include several luxury features on the Tour2 whilst still keeping the budget price tag. The long leg rest means that this pushchair can serve taller occupants and the chunky wheels allow for plenty of strolling miles.
---
Hauck Citi Comfortfold - £79.99
The Hauck Citi Comfortfold gives a different option to an umbrella stroller for parents not wanting to spend a fortune on their pushchair. This 3-wheeled pushchair has a large accessible basket, a handy parent console tray to fit all of your knick­knacks in and a removable bumper bar. It's no ­fuss fold sets the Citi Comfortfold apart from other budget strollers as it can be folded into a flat package with one hand and in an instant. The wheels are just right for parents needing a quick-budget stroller for occasional city use or use on transport.
---
Joie Mirus - £99.99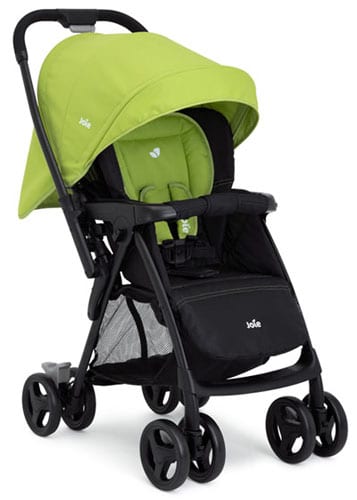 The Mirus is lightweight but solid and with a quick flip of the handle, it can turn from world to parent-facing. The comfortable and roomy seat is nicely padded and gives a comfortable ride for baby whether lying flat or sitting in one of the three other seat positions. The single bar handle has a convenient one-handed folding mechanism placed in the centre of the handlebar and when folded, the Mirus is freestanding – always handy for storage! With added features such as a removable bumper bar and a good-sized basket, the Mirus offers the features of a more substantial pushchair without emptying your pocket