Quick Summary: Here are five folding pushchairs that come with our discerning stamp of approval.
---
Mamas & Papas Armadillo Flip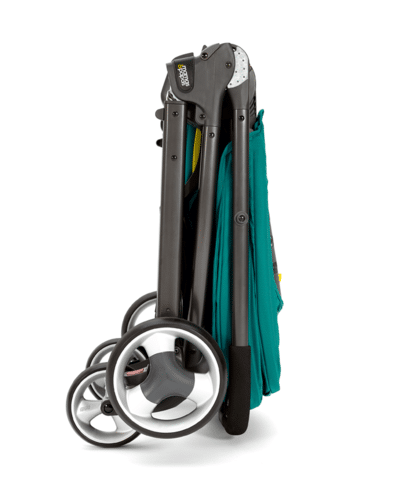 This travel-system-ready design is the most compact of its kind on the market, yet it will take you and your little one from birth right up until you're waving goodbye to the stroller days. With small wheels, just perfect for nipping here, there and everywhere, and a reversible seat so your baby can be parent-facing or world-facing, it's a great option for city and suburban families. But arguably the best thing about this innovative, patented design is that whichever way the seat is facing, it can be folded down with just one hand in seconds, into an impressively compact package. It's easy to see why we rated it so highly!
---
Mothercare XSS Pockit
The Mothercare XSS Pockit Stroller is an impressive newcomer to the market. Incredibly lightweight at 3.9kg and folding to a very tiny 34cm x 14cm x 32cm, this easy-to-manoeuvre stroller can be stored in an aeroplane's overhead locker or under the seat on a bus or train in its own carry bag. See our video of it being folded here. It's suitable from six months to a maximum weight of 15kg and is currently only available in a subtle, stylish leopard print fabric. It comes with a two-year guarantee.
---
Mountain Buggy Swift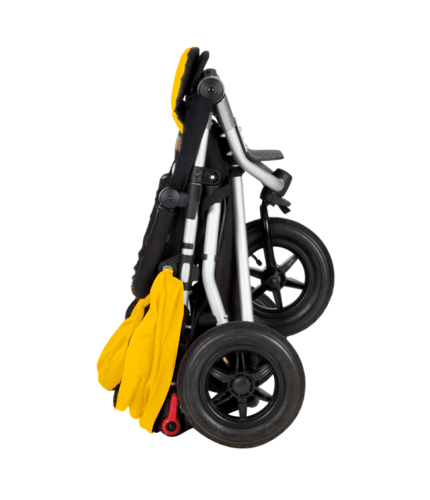 Compact and all-terrain have not traditionally been the most obvious of combinations – until now. The Swift stays true to Mountain Buggy's all-terrain promise of simplicity, durability, manoeuvrability and adaptability, bringing you a design that is practical, light and convenient. With its elegant look, 10" air-filled tyres and a one-handed, fast, compact fold, this is the obvious – and sensible – choice for active, adventurous families.
---
Babyzen Zen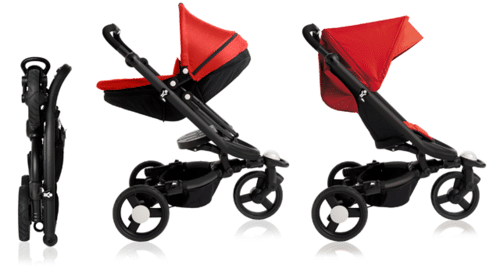 The stand-out feature of the Babyzen Zen all-terrain travel system is its revolutionary flat-fold design. With just one gentle push, this pushchair can be folded down to a freestanding, sleek, 25cm-package in five seconds flat. It is suitable from birth and boasts the only carrycot that is also certified as a seat, travel crib and bouncer in one. Later on, it converts into a stylish road-facing stroller. It also benefits from puncture-proof wheels and a 'soft-drive' system for superb comfort and ease of pushing.
---
RECARO Easylife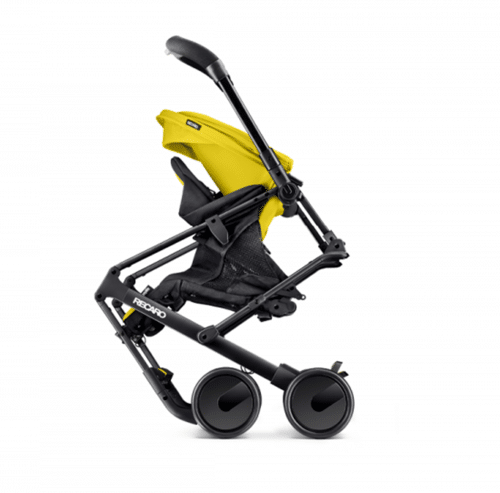 The name of this pushchair describes it perfectly, this is all about making parents' lives easier. It's lightweight, just 5.7kg and has an intuitive one-fold system. It couldn't be easier to get out and about with this pushchair – simply push it and it folds or unfolds. It's self-standing too – with so many plus points, we are suitably impressed!
Let us know if you would recommend the fold on your pushchair. Tell us more below.