---
Babystyle egg® stroller
The egg stroller is the epitome of style and luxury. With grand, soft-touch fabrics in seven colours, chic curves and continuous lines, this is a pretty special piece of design work. Its stunning look combines with a clever one-handed fold, three-position recline, spacious forward- or parent-facing seat and special Tru-Ride Technology tyres®, engineered for comfort, superior handling and durability. It's a beautiful all-rounder!
---
Cybex Priam
For a pushchair that offers everything you could possibly want, the Cybex Priam is the ultimate choice. The three-in-one system offers a pushchair with a matching carrycot; a travel system with a Cybex car seat; and later a luxurious forward- or parent-facing buggy. Customise your pushchair by choosing all-terrain, light or trekking wheels to suit your needs and a standard two-in-one seat or a lux seat. Consider it couture!
---
Stokke Xplory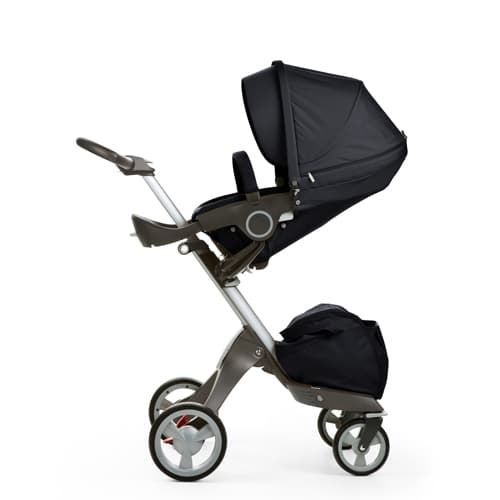 This iconic pushchair is up there with the best. Thoughtfully designed with pioneering height adjustability to promote on-the-go interaction and to make it easy to push baby right up to the table in coffee shops and restaurants, the Stokke Xplory is will keep you and your little one smiling at each other wherever you go. With ultimate manoeuvrability on all surfaces, a soft, padded seat with multiple positions and a travel system option with car seat adaptors, this one is worth a look.
---
Silver Cross Surf 2
With eight fabulous colours to choose from, it would be easy to think that the Silver Cross Surf 2 is all about style. But with air-sprung suspension and large foam-filled tyres, the Surf 2 is quite the glider. Its deep basket, adjustable handlebar and ability to transport your baby from birth to toddler make it an ideal choice.
---
Bugaboo Chameleon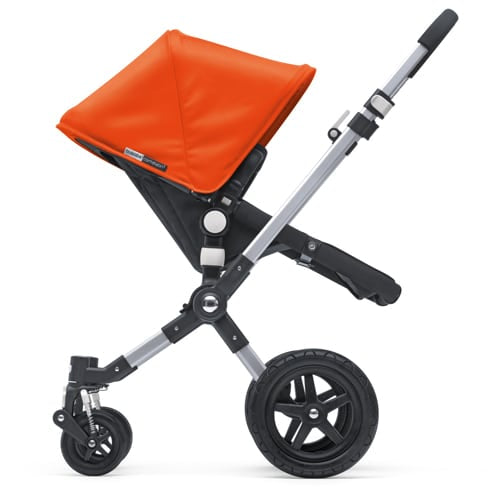 An old favourite but still very popular, the Bugaboo Chameleon offers chic style, impressive functionality and total ease of use. Providing top-notch comfort for your little one with a spacious seat and smooth ride from birth and onwards, this high-quality design is practical yet truly iconic among the parenting set. Bugaboo pushchairs are built to last, but you'll have fun customising and revamping your pushchair by choosing a canopy and carrycot apron fabric pack from Bugaboo's beautiful colour palette.
---
UPPAbaby Vista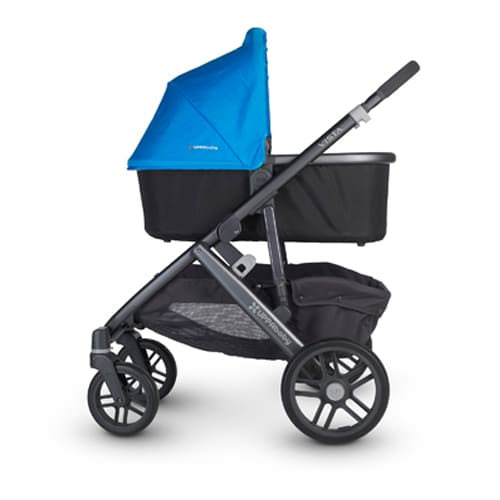 The UPPAbaby Vista's reputation and popularity is growing by the day. Those who have it, fall head over heels for it, we certainly did. The UPPAbaby Vista grows with your family, allowing numerous configurations for up to two forward- and parent-facing reclining toddler seats; two infant car seats; two carry cots; or a mix of any of the above. With shock-absorbing suspension, an extendable SPF50+ sunshade, a ventilated mattress and carrycot base and all-weather protection, your baby's comfort is guaranteed. Plus, with a large, easy-access basket, one-handed recline and one-button telescopic handlebar, it will make your own life simpler, too.
---
Mamas & Papas Urbo2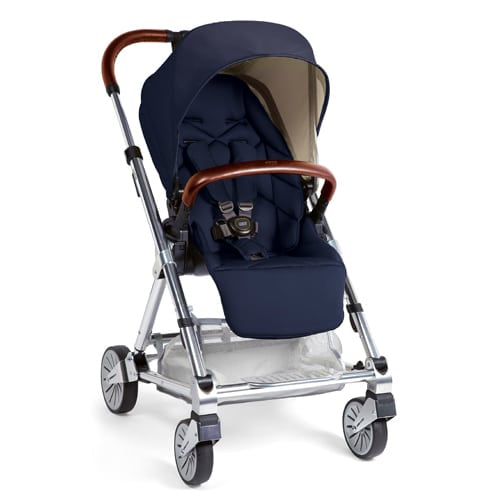 Mamas & Papas came up trumps when it designed the attractive Urbo2. Perfect for a luxurious city steering experience, this narrow and nippy pushchair has a compact frame, a hallway-friendly fold, a peek-a-boo window for quick check-ups, a huge basket and a flip-flop-friendly brake. They really have thought of everything! There's even a built-in sleep shade and insect net, an air vent to keep baby cool, a luxury quilted seat and a distraction toy for baby, not to mention a full recline for napping, a reversible seat and front suspension for a bump-free ride. It doesn't get much better!
---
Babyzen Zen
The quirky, yet luxurious-looking ZEN stroller is a unique all-terrain travel system, based on its revolutionary flat-fold concept. Folding and unfolding takes less than five seconds; with one gentle push, the ZEN's full-frame and wheels collapse together into a super sleek package. Transforming from a parent-facing stroller with a carrycot to a road-facing stroller once baby can sit unaided at six months, the award-winning ZEN will take you through the ages. And best of all, the bassinet is also certified as a seat, a travel crib and a bouncer – and no other bassinet can claim that.
---
iCandy Peach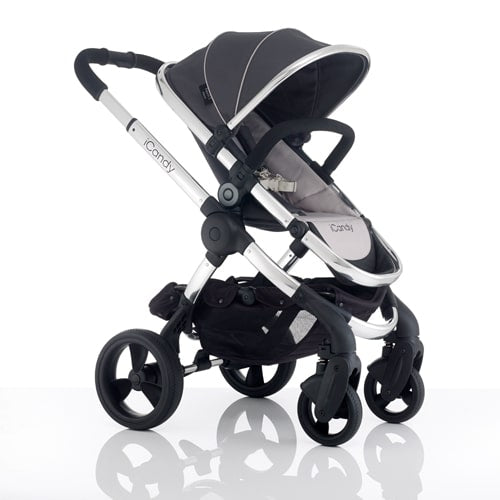 The unmistakable curves of the iCandy Peach just ooze style. The trendy pushchair offers a unique wheel design, an elevator option to lift baby to your level and an option to use it as a highchair when you're out and about. With excellent suspension, a large basket, three recline positions as well as its compact, freestanding fold means that storing the pushchair will be super simple. This one is a design dream.
---
iCoo Acrobat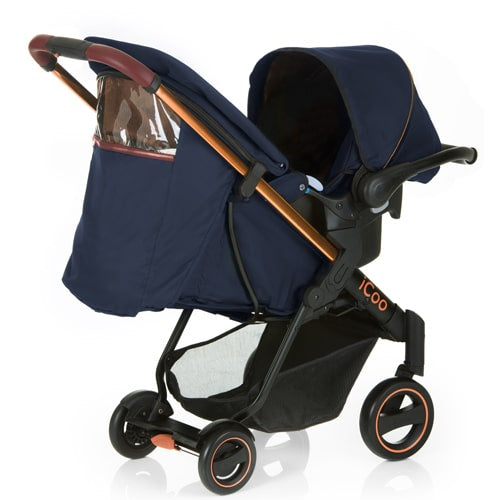 The iCoo has been commended for its high quality, impressive design and ease of use. Combining glamour, style, extraordinary attention to detail and charismatic design, this is one of the most dynamic-looking pushchairs on the market.  Its excellent suspension, soft head cushion and seat pad, breathable leg warmer and ability to fold and unfold it in seconds make it the perfect choice for both baby and you. With an attractive copper frame, a canopy pocket, an adjustable handle, a huge basket and rotating front wheels that make pushing a doddle, it's a parent's dream.
What impresses you? Tell us what gets your vote!