Quick Summary: You may well love the feel of the tiny grains on your feet and watching your family make precious memories on the beach is fantastic, but on the other hand, you might well loathe the way those tiny grains get into every nook and cranny possible - even the picnic! Whether it's on an English holiday or abroad, a good pushchair can make a world of difference to you and your little ones enjoying their beach trips out and making them as stress free as possible. Naturally, three larger wheels lend themselves to the terrain of a beach. The large rear wheels drive the pushchair and it's passenger over the soft and compact sand wheels the single front wheel cuts through and over any lumps, bumps or soft areas without a gripe.
---
The iCandy Peach All-Terrain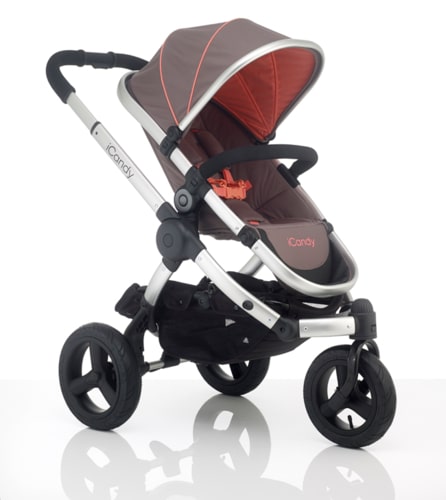 This all-terrain pushchair stands out from the crowd as it has the ability to parent face and well as face the world. With sporty air-filled tyres the Peach All-Terrain will glide over harder sand and cut through softer beaches with ease.
---
Out n About Nipper 360 Single
The Award Winning multi-purpose pushchair is designed to suit all family needs. With effortless manoeuvring on all terrains, it is the ideal choice for any journey, especially the beach. The air-filled tyres provide the lightest of pushes over the sandy beaches. We love the handy storage pouches on either side of the sun hood too.
---
Mountain Buggy Terrain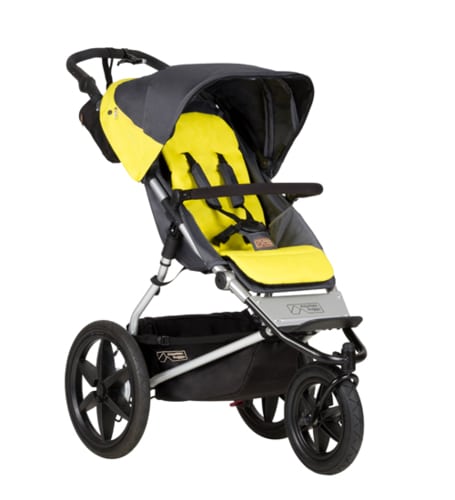 The superb Terrain comes complete with 16" and 12" air-filled rear wheel sets, giving you the flexibility to go from active to urban in seconds. The 16" wheels are perfect for the beach and will drive your little ones over the beach and you can even use it complete with the carrycot plus for newborns too.